3When the chill is in the air, the frost on the ground, and the harvest moon hangs in the sky, the bewitching begins at Bradley Farms!
The harvest is complete and it's time to celebrate. October is the Fall Harvest festival heralding the end of the outdoor season. Weekends are full of children's game activities, a giant corn box to play in, the corn maze, wagon rides, all of your favorite fall baked goodies, hot foods, our famous candy apples in several flavors, and of course, thousands of pumpkins to explore and select from.  
When the sun fades into the West and the full moon rises, Friday and Saturday nights come alive with Phantom PhrightNights – a horrifying dark park featuring two haunted attractions that are not for the very young or faint of heart! For over 30 years Bradley Farms has been the pioneer and leader in haunted events and attractions in the Southern Tier. "Phantom's Phoresaken Path" is a combined wagon ride and walk (or run) through swamp lands, forests and corn fields. The second event is the "Undead Shootout." Specially built trucks and trailers armed with mounted paintball guns take you through a village of live zombies. Your mission: shoot as many zombies as you can!
The LaFrance Corn maze pays tribule to the 2 local fire truck manufacturers and all of the workers who made little boys and girls dreams come true.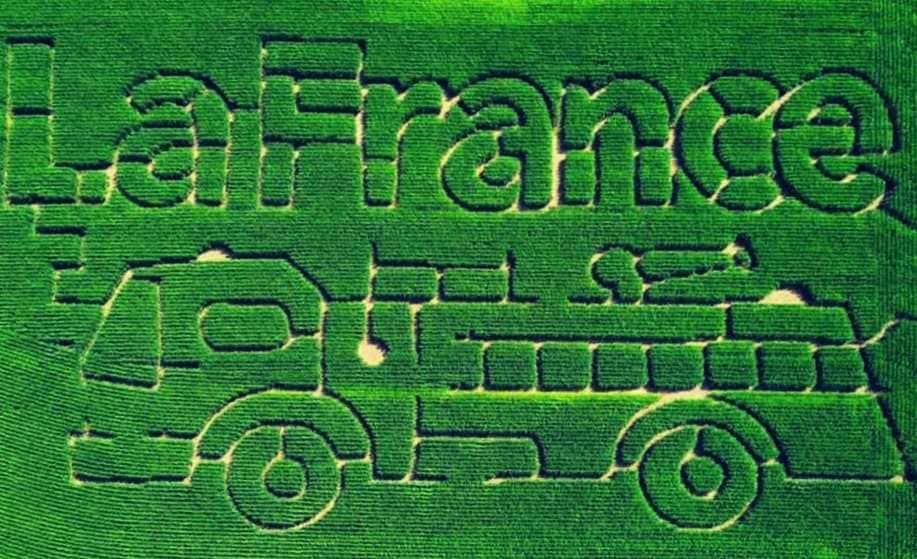 HAYRIDES
Be sure to come see our 3 new hayride wagons.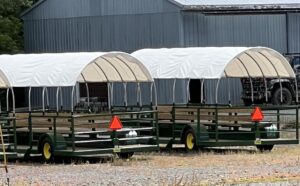 Beast Blast are fun and unique tennis ball cannons. We have several targets to shoot at including Sasquatch.
FAMILY HALLOWEEN DISPLAYS
Be sure to visit the greenhouse. Be entertained by animations and games. May selfie spots available.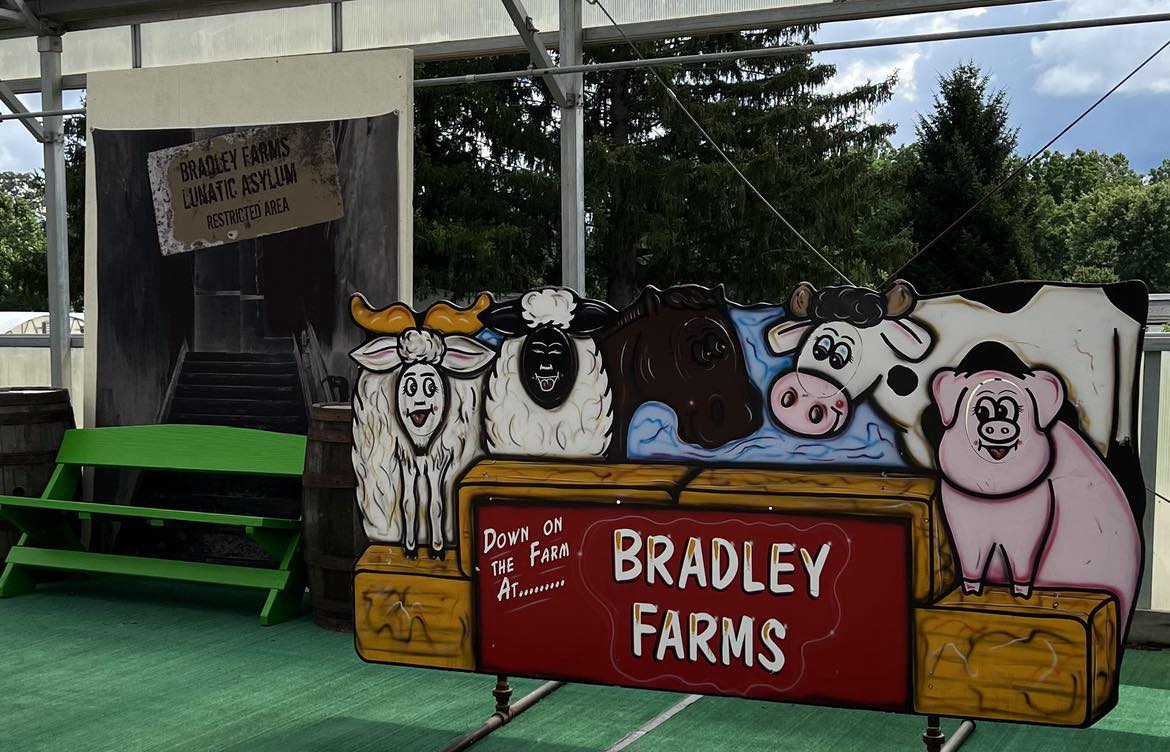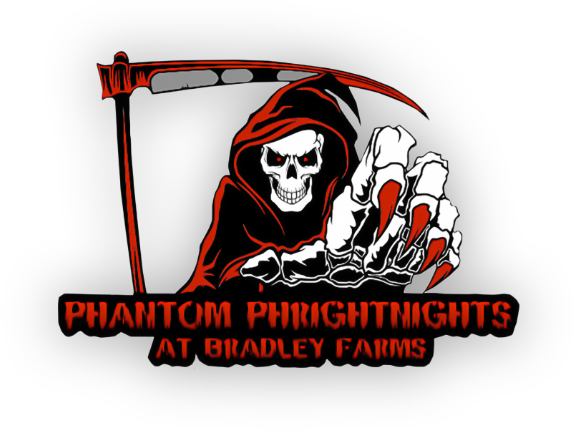 Designed by Howell Liberatore and Associates